ABOUT
CONTACT
Jamie Hamilton is a composer, performer and curator.
He combines sound, multimedia, technology, words and acoustic phenomena to explore ways in which sound acts as a measuring device, which can heighten aspects of our perception. His work uses disaprate elements to tell abstract stories about technology and belief. This often revolves around collaborative devising processes, in which sound acts as an organising device integrating other practitioners.
Jamie's work has been performed, exhibited, and created in many contexts, ranging from an abandoned grain silo, to concert halls and opera houses.
His music has been broadcast on BBC1, BBC2, BBC4 and BBC Radio 3, amongst others.
Commissions include Eklekto Percussion, Tate Britain, The Place (LSCD), London Contemporary Music Festival, The City of London, the Hong Kong Academy of the Performing Arts (HKAPA) and the National Dance Company of Mexico. In January 2014 he was a recipient of the International Artists' Development Fund from the British Council with Dam Van Huynh..
He also works with artists and musicians creating bespoke electronic environments - light, sound, animatronics, interactivity, code - for creative projects.
He is the curator of performance event collective
London Topophobia
, and is co-founder and curator for
Phaedra Ensemble
.
He lives and works in London.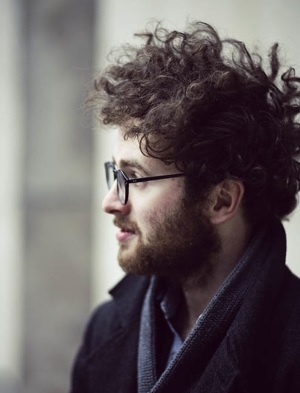 Photo: Joanna Gorlach
Photo: Dimitri Djuric